A very happy early birthday present to me!
Julie and I have been talking about getting a Kitchenaid power mixer for the kitchen for about, oh, the past 12 years, and never actually got around to it. Yesterday, while hiding from the weather in the Lloyd Center mall we saw a table of power mixers in all sorts of different colors.
Today I suggested we should go back and buy one. Julie thought we should comparison shop for a bit. I countered that it would be my birthday present.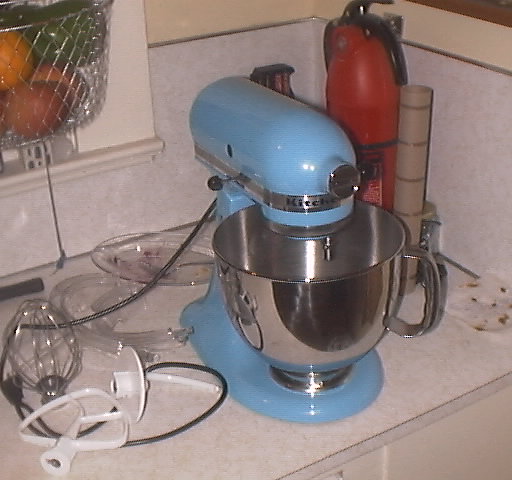 Happy Birthday to Me!