Trivial project of the day
A few weeks ago, I bought 3 ugly chairs at a garage sale. These chairs were built either in the 1950s or 1960s, and the main reason they were ugly is that they either were manufactured or reupholstered in horrid green burlap-style fabric.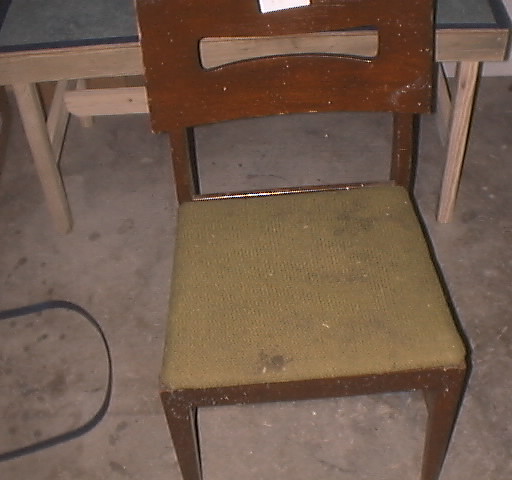 Julie loathed them, for good reason, and I immediately took them down into the basement to keep them out of the way.
Today, Silas and I reupholstered one of them in a blue fabric (leftover from when we had Rose City Furniture make us dining room chairs) -- it took about 35 minutes and the offending chair looks a lot better now.